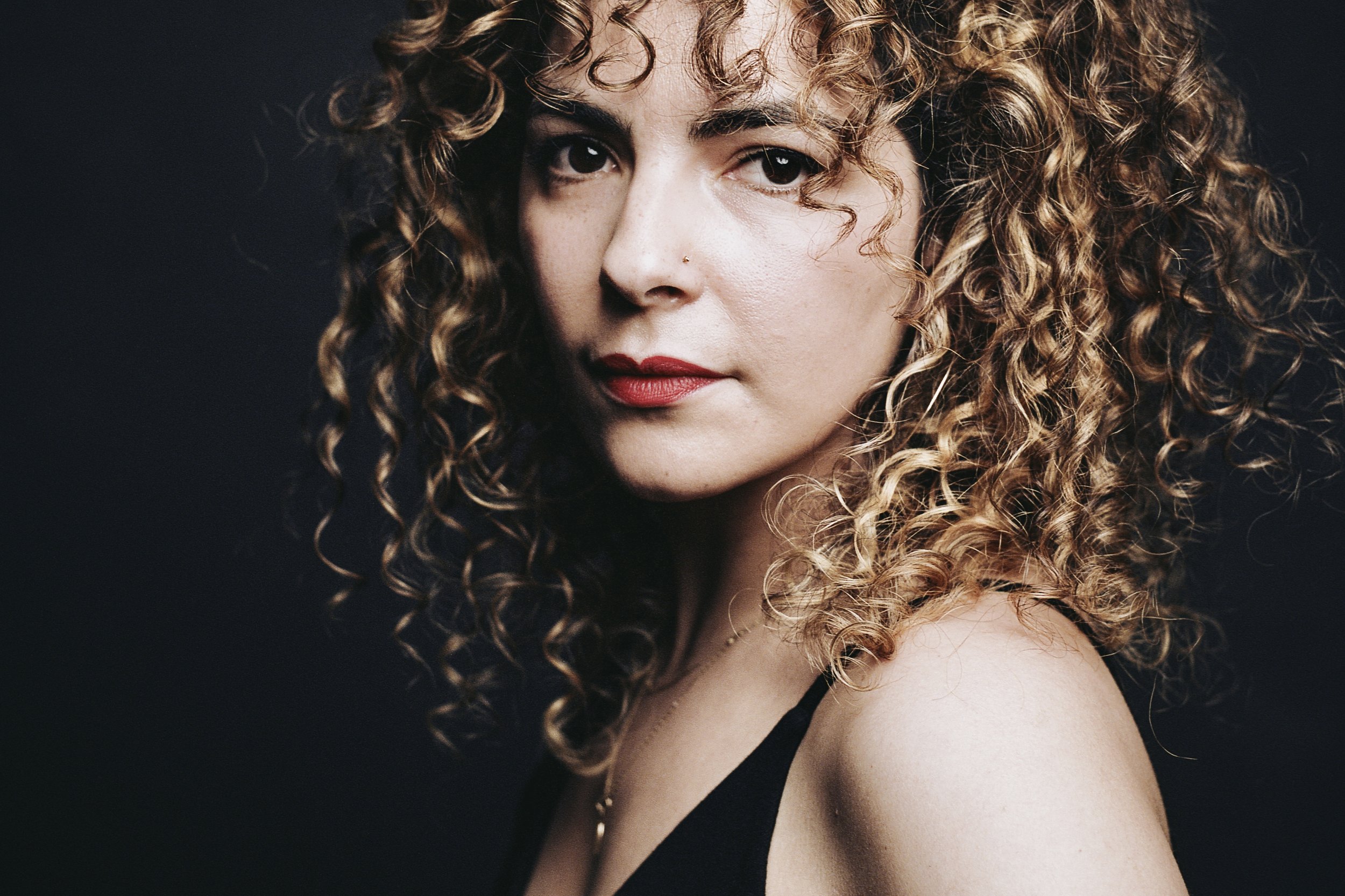 "OVER THE COURSE OF JUST FOUR SONGS ON HER DEBUT RECORDING, LOWER HUDSON VALLEY NATIVE NATALIE FORTEZA INTRODUCES HERSELF AS A COMMANDING VOCALIST AND SONGWRITER OF CONSIDERABLE IMPACT. AIDED AND ABETTED BY GRAMMY AWARD-WINNING PRODUCER MICHAEL LEAGUE OF SNARKY PUPPY, WHO IMPECCABLY CONTEXTUALIZES HER VOICE IN A BRILLIANT BATH OF CRYSTALLINE ACOUSTIC AND ELECTRONIC TEXTURES, FORTEZA SHINES HERE WITH HER DYNAMIC RANGE OF RHYTHMS AND EMOTIONS. OBVIOUS TOUCHSTONES ARE SADE AND NORAH JONES, BUT I HEAR GLIMPSES OF STEVIE WONDER, ASTRUD GILBERTO, AND ANITA BAKER AS WELL."

-SETH ROGOVOY / CHRONOGRAM MAGAZINE

. . .
A slow burn, simmering soft and subtle, tapping into both the sultry and sweet. NATALIE FORTEZA has a wondrous ability to push familiar buttons in the listener's soul, but also find new ones they may not even be aware of.
She can purr at the microphone but there's an underlying vocal power there, Natalie's vocal talent is hard to miss. With soulful, exotic mystique, Natalie's unique, recognizable voice summons emotion through layers of Pop, Indie, Soul, and World Music.
Legendary R&B artist Porter Carroll Jr. [Atlantic Starr founder, Hall & Oates percussionist] felt there was something truly special here. Carroll stepped in to help materialize her talent, which led to an introduction to Grammy winner Michael League from Snarky Puppy, who produced her debut EP "01." Including titles: "Man on the Moon," "Feels so Good," "Kiss," "Too Late Too Soon"; musical escapes to passionate places where love, mystery and loss all manage to swirl together.
Albeit Natalie and her band (also her writing comrades) have played respected NYC venues as the beloved Rockwood Music Hall, and The Iridium, a highlight of her artistic debut was opening for Allen Stone, and Soul singer/songwriter Mutlu at Daryl Hall's venue, Daryl's House, and opening for Charlie Hunter at The Falcon, all in her Hudson Valley backyard.
Born to Hispanic parents and raised in New York's scenic Hudson Valley area for most of her life, Natalie draws much of her inspiration from nature, from food, and from the mélange of different kinds of music she loves and grew up listening to.
While music has always been her first love and loved singing since childhood, Natalie considers herself, "late to the party," in pursuing her aspirations as a songwriter and recording artist. "I have good reason," she says about her late start. "My family was my first priority. We had just suffered a tremendous loss." The Forteza family were among the devastated families who had lost a loved one to the American Airlines Flight 587 plane crash. Among the 251 souls was Natalie's dad.
Natalie describes that time "a nightmare. That's as simple as I can put it. But despite being in the midst of a grief leaden time, we saw beautiful acts of love, compassion, and above all the Grace of our faith in Christ. It was a poignant moment in my life that I wish hadn't happened, but it's a part of me now, just like my curly hair, just like my love for music,it's part of what makes me, me."

vocals / natalie forteza
keys / akie bermiss
bass/ anthony candullo
guitar / chris vitarello